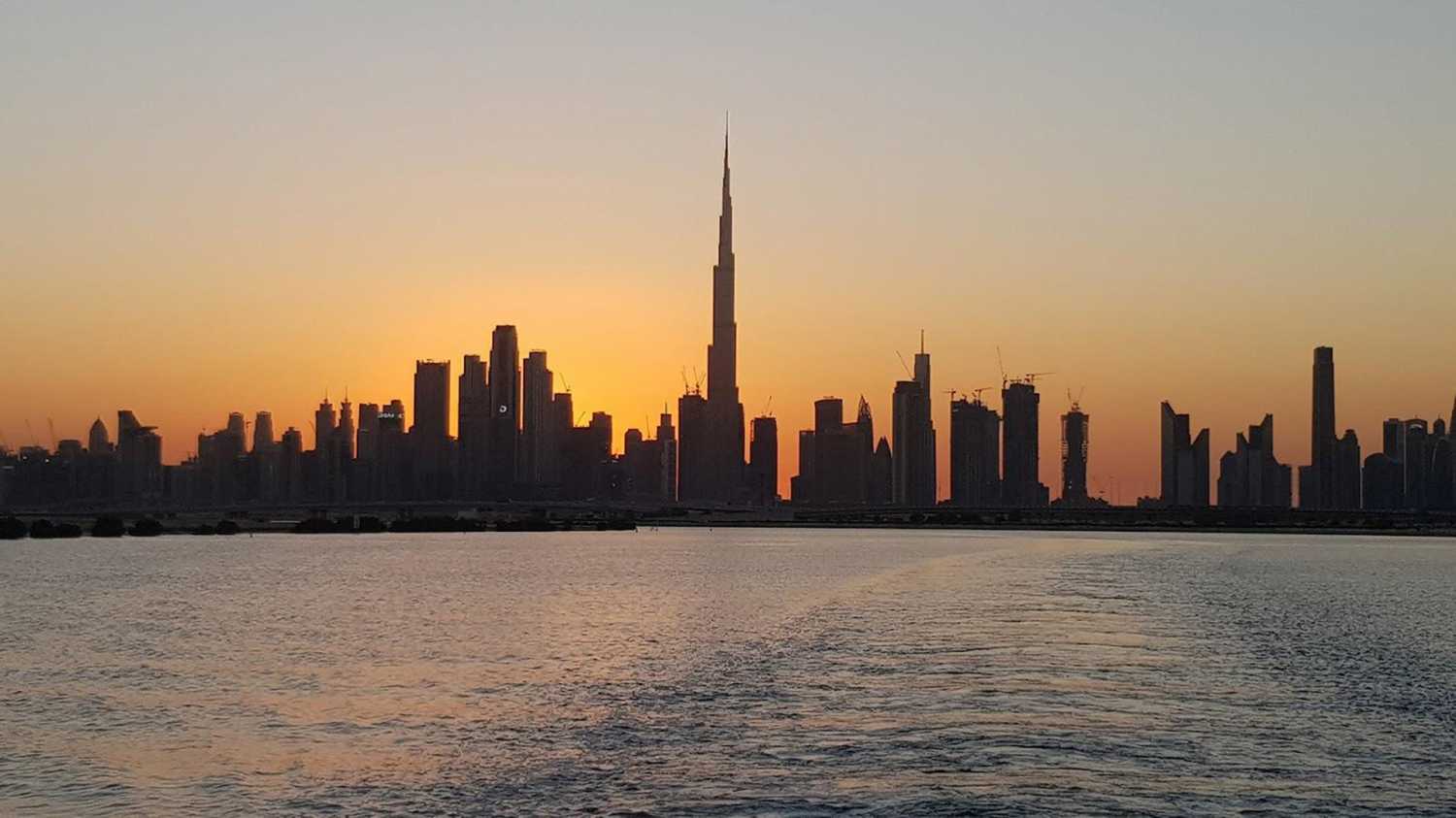 The city of Dubai is often associated with cutting edge technology. And for a good reason: they are trying to implement the novel scientific achievements in all areas, whether it is the construction of skyscrapers or open heart surgery. In healthcare, Dubai has manifested great results in particular, with approximately half a million international patients attending local clinics and hospitals each year, attracted by the bespoke quality of services. In this article, we will discuss the best medical centers in Dubai city and tell you where to apply with a particular problem.
How to get medical assistance  
The healthcare sector in the city of Dubai is 84% privately owned. If you are already in the emirate, it will not be difficult to use their medical services: just sign up for a consultation, talk to the doctors, make payment and start treatment. If you do not live in Dubai, but want to come here as a medical tourist, you will need to remotely contact the organization you are interested in and agree on the necessary procedure — after that, the clinic itself will process the medical visa for you. VIP service in this case is already included in the package.
It's more complicated with state clinics and hospitals. To undergo treatment there, you have to meet two requirements: have medical insurance and get a national health card. Employing companies usually deal with insurance, but a health card is your own responsibility. The following documents are required:
passport with visa stamp, original document + copy; 
Emirates ID, original document + copy; 
2 photos 35х35 mm;
rental agreement, DEWA paid check or Certificate of Title.
The cost of the service is AED 310 for people over 18 years old. The service will also be paid: only the citizens of the United Arab Emirates can apply for free treatment. The only exception to this rule is emergency care, which is provided free of charge to absolutely all residents of Dubai city.
Emergency phone number: 998
Top private clinics in the city of Dubai  
King's College Hospital London  
Address: Dubai Hills, Alkhail Road, Marabea's East Exit
Contact details: 04 247 7777 / www.kingscollegehospitaldubai.com
Online consultations: no 
A multidisciplinary medical center founded with the support of London's King's College Research University mastering a 170-year history. The clinic closely cooperates with the colleagues from the United Kingdom and often invites them to Dubai — half of the doctors' list is represented by British specialists with international accreditations and many years of experience. Patients can choose one of the three branches: Dubai Hills, Dubai Jumeirah or Dubai Marina.
The center is within the premium segment and it operates in all key medical areas, such as cardiology, neurology, endocrinology, pediatrics, dermatology, orthopedics and oncology. In addition to individual consultations, you can also select a full package: essential check-ups for patients of all ages and more advanced Platinum, Gold or Diamond level options. A check-up for women and men under 40 years costs AED 4,000, while a Diamond level package costs approximately AED 30,000.
King's College Hospital London
American Hospital
Address: 19th St, Oud Metha
Contact details: +971 4 377 5500 / www.ahdubai.com
Online consultations: yes 
One of the largest medical centers in Dubai city, which is famous for its reliability and advanced technologies. The clinic focuses on close cooperation with the United States: all medical personnel are required to be certified by the American Council or equivalent organizations, and the onsite laboratory has recently received an award from the College of American Pathologists. American Hospital is also a member of the prestigious Mayo Clinic Care Network, an association of the best healthcare institutions around the world.
In eight branches of the clinic, you can find a doctor of almost any specialization, including surgery, psychiatry, gastroenterology, neurology, ophthalmology, urology and dentistry. Packages offer infant vaccinations, plastic surgery, cancer screenings, as well as three levels of check-ups — Silver, Gold and Diamond. Price examples: Diamond level check is AED 5,000 and antenatal care is AED 6,000.
American Hospital
Saudi German Hospital
Address: Hessa Street 331 West, Al Barsha 3

Contact Details: +971 555 58 0043 / www.sghdubai.ae
Online consultations: yes 
Leading clinic with JCI and CAP accreditation and with a background of one of the largest private medical brands. Saudi German Hospital offers a wide range of services from various fields of healthcare: there are departments of cardiology, nutrition, pain management, general surgery, nephrology, gynecology, psychiatry, radiology, physiotherapy and even breast well-being. Various packages also can not but impress — beside the standard programs for men's and women's health control, you can take packages in dermatology, ophthalmology or care for patients with diabetes. Price examples: a consultation with an endocrinologist will cost AED 300 and the highest level medical examination will cost AED 6,000.
Saudi German Hospital
Canadian Specialist Hospital
Address: 24th St, 7/1 — right next to the Ministry of Environment and Water building
Contact details: +971 4 707 2222 / www.csh.ae
Online consultations: yes
One of the most popular medical centers on our list. Canadian Specialist Hospital serves at least 500 patients every day. The clinic specializes in a wide range of diagnostics, treatments and rehabilitation. A few areas of healthcare comprise reproductive medicine, andrology, oncology, laryngology, pulmonology and neurosurgery. Packages include AED 1,600 Fatty Liver Screening, AED 1,200 Prostate Cancer Screening, AED 10,000 Coronary Angiography and AED 30,000 Angiography with Angioplasty.
Canadian Specialist Hospital
Al Zahra Hospital Dubai
Address: Al Na'ayat St, 6

Contact details: +971 4 378 6666 / www.azhd.ae
Online consultations: no 
A medical center with a strong focus on research and development of inhouse solutions. The results of its active R&D are used in all major areas of the clinic — endocrinology, fetal medicine, hematology, neurology, neurosurgery, hyperbaric oxygen therapy, rheumatology and many others. Special attention is given to the surgery: the scope includes general, pediatric, vascular, endovascular, spinal and plastic operative measures, and at the patient's request, the latest developments in robotics can be involved in the treatment. Packages offer a colonoscopy for AED 7,000, one to six months of dialysis for AED 11,400-54,000, and ten HBOT sessions for AED 10,000.
Al Zahra Hospital Dubai
Millenium Medical Center IVF
Address: Umm Hurair 2, Wafi Residence Office RHEU Dubai

Contact details: +971 56 404 5330 / info@mmcivf.com / www.mmcivf.com
Online consultations: yes 
One of the leading private in vitro fertilization centers in the city of Dubai. The clinic is headed by endocrinologist Mr Gautam Allahbadia, Vice President of the World Association of Reproductive Medicine with 25 years of experience and a large number of awards. Together with him, a therapist, a psychiatrist, a clinical psychologist and a team of specialists in the field of fertility — both female and male — work at the center.
The range of services includes intrauterine insemination, in vitro fertilization, ultrasound diagnostics, treatment of recurrent miscarriages, PGT-A and PGT-M genetic testing, freezing of genesial secretions and psychological counseling. The cost of treatment is available on request. The application procedure for foreign patients is absolutely the same as for local residents.
Thumbay Hospital  
Address: 13th Street, 5

Contact details: +971 4 2985555 / www.thumbaymedicaltourism.com
Online consultations: yes 
A branch of a large network of private medical centers scattered throughout the Emirates. Ambassadors of the brand proudly declare that the center's employees speak 50+ languages — but Russian, unfortunately, is not included in this list. Here, they perform laser procedures, deliver babies, as well as carry out rhinoplasty, lifting and full knee or hip arthroplasty. There are three levels of medical care — Silver, Gold and Platinum. The Platinum level examination consists of consultations, numerous laboratory tests, medical imaging and an additional cardio-pulmonary check up – all at the cost of AED 5,000.
Thumbay Hospital
HairPlasis
Address: Highness Clinics, Building 5

Contact details: +971 56 754 7913 / www.hairplasis.ae
Online consultations: no 
Aesthetic medicine center that focuses on hair restoration. Apart from advanced equipment, the unique AI is used here — it models the results of transplantation taking into account facial features, hair type, ethnicity and other important details. The data collected helps to perform FUE graft hair surgery using own hair bulbs, crown hair transplant, hairline restoration and eyebrow replacement.
Dr. Amal Alias Fertility & Gynaecology Center  
Address: The One Tower, Ground Floor

Contact details: +971 4 2401101 / www.a-ivf.ae
Online consultations: yes 
Dr. Amal Alias devoted more than a dozen years to gynecology and reproductive medicine, and decided to use her gained experience to launch a private healthcare center. This is not just a center today, but one of the most advanced women's health clinics in the United Arab Emirates — the onsite IVF laboratory has received several awards and even won the title of the best in the country. The range of services is more than enough: IVF or ICSI procedures for AED 46,000, Micro TESE for AED 25,000, ultrasound monitoring for AED 1,900, laparoscopy for AED 40,000, ante- and postnatal recovery for AED 15,000 and many others. The full list can be found on the website.
Dr. Amal Alias Fertility & Gynaecology Center
Iranian Hospital
Address: Al Wasl Rd, Al Bada'a
Contact details: +971 4 344 0250 / www.ihd.ae
Online consultations: no 
The medical center with the richest history — the Iranian Red Crescent Movement opened this facility back in 1972. Since then, it has continued to thrive and improve: Iranian Hospital recently has received the highest degree of accreditation from Accreditation Canada. The range of services is standard: neurology, pediatrics, ophthalmology, gastroenterology, psychiatry, orthopedics and all other key areas. The clinic also has an intensive care unit and an intensive cardiac care unit, a catheterization laboratory, a dialysis center and an in-house test lab. The variety of holistic treatments is impressive: you can't just list everything in the short article.
Iranian Hospital
Prime Hospital
Address: Shk. Saud Building, No. 203
Contact details: +971 4 292 9777
Online consultations: нет 
A multidisciplinary medical center that has been a leader in the Dubai market for twenty years. During this time, Prime Hospital has received accreditation from JCI and ACHS, important quality control organizations in the healthcare industry. Now the clinic helps patients to solve problems in the areas of general surgery, dermatology, orthopedics, pain management, psychiatry, urology, gynecology and neurology, and also renders separate services on maternity follow-up. There are few all-in packages here: standard examinations, ophthalmological care, breast surgery and plastic surgery. Price is available on request.
Prime Hospital
Medcare Al Safa
Address: Jumeirah, Opposite Safa Park gate No. 1

Contact details: 800 633 2273 / www.medcare.ae/en
Online consultations: yes 
A premium clinic working under the umbrella of the international brand Aster DM Healthcare Group with branches throughout the Middle East, India and the Philippines. Among its achievements are: JCI accreditation and the Center of Excellence and Surgeon of Excellence awards from SRC for merits in the field of metabolic and bariatric surgery. Also, oncology and cancer surgery, hepatology, endocrinology, pulmonology, nephrology, ENT, colorectal surgery and other important areas of medicine are developed here at a high level. There are packages for birth attendance at the cost of AED 19,500, child vaccinations at the cost of AED 4,500 and STD screening at the cost of AED 3,700.
Medcare Al Safa
Conclusion
Willing to buy an apartment in Dubai city for living or investment? We will help you. Just proceed to the main page of the website and check out dozens of current offers on the Dubai real estate market. And if you don't want to waste your time on it, call +971 4 450 2640 – our experts will select the most suitable options for you and help you to deal with all legal stuff. With love and without commission.